Core Team
Abhayraj Naik (LinkedIn) is an activist-academic, community builder, and design hacker for transformative change. He is passionate about animals, cycling, ethico-aesthetic politics, magic-as-a-heuristic, and social justice. He loves taking on complex problems with a system change mindset to generate and strengthen collaborative pathways for flourishing cultures. Abhayraj's work focuses on education, environment, ethics, cities, and technology. He has (and continues to) teach interdisciplinary courses on climate, environment, justice, law, policy, and research at a number of universities across India. He holds degrees from the National Law School of India University and Yale Law School.

---
Ajay Raghavan (LinkedIn) is one of the top employment lawyers in the world. He was a senior partner at India's leading law firm, Trilegal, where he built one of the most successful legal practices in the country. After being deeply influenced by what was happening with the planet, Ajay decided to move away from the law to focus his attention on sustainability and climate change. He is incredibly passionate about art, science, sustainability and well-being and is working on impacting all of them in every way he can. Ajay is a strong believer in empathy, design thinking and collaborative frameworks. He believes that there is no problem on the planet that cannot be solved if people are willing to come together and work on it.

---
Jai Warrier (LinkedIn) is an Environmental Sustainability enthusiast who wishes to transform all businesses and communities to be more sustainable, resilient, and enable them to thrive in the new Climate Reality that is upon us. His passions include nature, photography and travel, and his main reason to tackle the harmful effects of climate change is to preserve the planet's natural biodiversity for future generations to enjoy. Jai has been working as a social impact consultant for Sattva Consulting for the last three years, where he has worked with multiple funders to design, implement and monitor their social impact initiatives. He holds a Sociology degree from Durham University.
Collaborators
Anish Thomas (LinkedIn)
Anish Thomas is a multidisciplinary artist, passionate cook and the founder of thekeralastore.com. From delivering pizzas, to creating wall art and to even running community music events, he has done it all. These experiences have given him unique insights about people, food and the current system of consumerism and its unhealthy dependence on mass producers and their deceptive marketing tactics. Through his start-up he provides on-demand authentic home-made Kerala products. This allows house-wives and small scale businesses to process and sell their products outside Kerala, hence unlocking new markets. He is eager to enhance existing farming practices by implementing appropriate technology and developing new market linkages. He sees the role of a new age farmer as being healthier and being more responsible for the individual, community and planet.
---
Christin Engler (LinkedIn)
A self-employed designer & project manager at www.gestalten-am-berg.de with a passion for all that is either super artistic or meaningful, and ideally both. A writer and undercover artist who spent the past three years in Bali, Nepal, Ladakh, and Karnataka. A passionate motorcycle rider & yogini. Prior to that she spent some years living in a mountain village in South Germany, and was interested and involved in establishing a sustainable lifestyle having no car, using mainly wood & solar energy, supporting local organic-farming and working as a designer for the Institute of Building Biology + Sustainability. With her strong connection to nature, she stands for a very minimalist lifestyle, constantly questioning consumption and its impact on the environment and each individual. Why is she involved in this project? Because she feels that the world needs more awareness around the impact of and solution to climate change and design can be a crucial medium to communicate this awareness.
---
Anjali Joisa (LinkedIn)
Anjali is an environment conservation enthusiast, animal lover and an ardent propagator of sustainable living. She is a believer in the intersectionality of climate change and feminism, and is passionate about the mountains and mitigating the harmful effects of climate change. She believes that an active and concentrated effort to bring about awareness and dispel misconstrued notions about climate change and sustainable living can take the fight against climate change ahead by leaps and bounds. Anjali graduated from Gujarat National Law University in 2016 and has been litigating in Bangalore for over three years.
---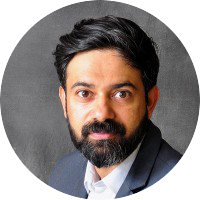 Shyam Warrier (LinkedIn)
Shyam is a lawyer who chose to go off the beaten path to pursue his passion for learning and helping people thrive. His people centric leanings inspired him to become an HR professional. He currently heads Open Door Consulting, a boutique HR advisory firm. He revels in environments where employee success, personal achievement and collaboration are highly valued. He is a sports fanatic and spends his free time playing tennis and cricket and coaching his twins.
---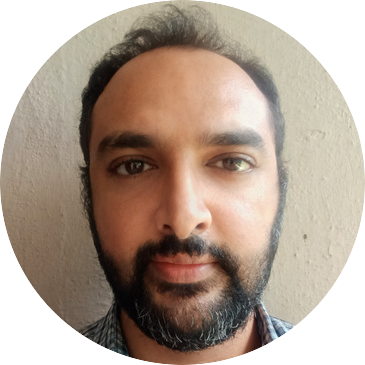 Hari Dilip Kumar (LinkedIn)
An engineer by training, Hari is a generalist problem-solver at heart, with more than a decade of rich and varied experience in technology, sustainability and social impact. Hari has worked on clean energy product development & research, water in agriculture, off-grid energy access, food-security, and community-based sustainability transitions. He is passionate about science & technology for social benefit, and keenly interested in innovation & design thinking, social entrepreneurship and systems approaches to sustainability problem-solving. 
---
Are you passionate about the planet and climate action? Do you see yourself being part of the above? We would love to connect and explore possibilities.